Word Hike Level 149

Thank for choosing our site for Cheats and Solutions. On this update you will find unique crossword clues for you to solve. Chances are that some of the crossword clues will definitely be difficult for you to solve and you will need our help. This is the reason we have decided to share with you below all the Word Hike Level 149 Answers. Give your brain some exercise and solve your way through brilliant crosswords published every day! You will be redirected to the appropriate game level after you click any of the crossword clues that we have shared with you.
If you are having any issue while searching for the clue you want please leave a comment below and we will help you.
Level 149 - Required to Make a Movie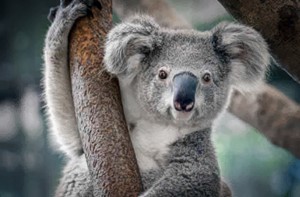 Conceited, self-centered people:
Class of animals to which Iguanas belong:
Reproducing ideal manners in dogs:
They will growl when you are on a diet:
Contrary to popular belief, they are not these, they are marsupials with pouches:

Only animal other than primates to have these identifiers:

A baby one is called this, shared name with another icon:

Koala
Unreal human abilities like flight and invisibility:
To unfollow a Youtube channel or remove oneself from a mailing list:
Chance simultaneous happening:
Status for being part of a country:
Statement about something that enables a reader to understand it:
Made resistant to corrosion on metals:
Athlete's liquid booster like Monster or Red Bull:
One after the other without skipping:
Use it to travel to the past or the future:
Plot (Required to Make a Movie):
Line (Required to Make a Movie):
In charge (Required to Make a Movie):
Funding (Required to Make a Movie):
Word Hike Level 150 - Rainforest of the Sea
Word Hike Level 151 - You're So Purr-ty
Word Hike Level 152 - What Do You See In The Picture?
Australia - Koala answers
Loading comments...please wait...