Word Hike Level 855 answers

Thank for choosing our site for Cheats and Solutions. On this update you will find unique crossword clues for you to solve. Chances are that some of the crossword clues will definitely be difficult for you to solve and you will need our help. This is the reason we have decided to share with you below all the Word Hike Level 855 answers. Give your brain some exercise and solve your way through brilliant crosswords published every day! You will be redirected to the appropriate game level after you click any of the crossword clues that we have shared with you.
If you are having any issue while searching for the clue you want please leave a comment below and we will help you.
Level 855 - Rio de Janeiro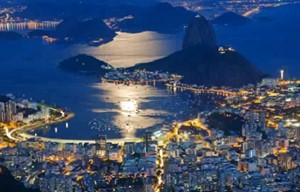 Spread or thrown in various directions:
To burden with cruel or unjust treatment:
An innate, typically fixed pattern of behavior in animals:
Chance or fortune, often considered as a force that causes good or bad things to happen:
A person sent out to obtain information, typically on a military mission:
A line of people or vehicles waiting for something:
Body parts used for lifting, carrying, or holding:
Instructions for preparing a particular dish or meal:
A tool or container used for cooking or serving food:
An unpleasant emotion caused by the belief that someone or something is dangerous, likely to cause pain, or a threat:
A small, sharp organ on the body of an insect:
Bright and intense colors or light:
The highest point or peak of something:
To make previously unknown information known to others:
An emotional state or reaction:
Rio de Janeiro hosted the world's largest _______ when 35 million people went to see Rod Stewart in 1994:


Rio de Janeiro isn't the _______ of Brazil, it's actually Brasilia:


Rio de Janeiro is translated to "_____ of January" which doesn't exist:


Level 856 - Jobs That Need Special Skill
Brazil - Rio de Janeiro answers
Loading comments...please wait...