Word Hike Level 400

Thank for choosing our site for Cheats and Solutions. On this update you will find unique crossword clues for you to solve. Chances are that some of the crossword clues will definitely be difficult for you to solve and you will need our help. This is the reason we have decided to share with you below all the Word Hike Level 400 Answers. Give your brain some exercise and solve your way through brilliant crosswords published every day! You will be redirected to the appropriate game level after you click any of the crossword clues that we have shared with you.
If you are having any issue while searching for the clue you want please leave a comment below and we will help you.
Level 400 - Miyajima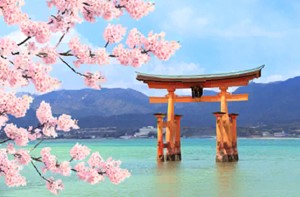 Noted seasonal philanthropist:
Giving the first performance of:
A number she sent strangely, with intuition:
Integral parts of inner workings:
Rise and fall irregularly in number:
Nursery where you shouldn't throw stones:
Supposedly confidential fact which is known to all:
With Bright Beginnings
Tortillas wrapped around a filling:
Full of these friendly hoofed antlered-animals:


The island is renowned for these pearl-bearing seafood:


The famous orange torii gate is the official boundary between the… and spiritual worlds:


Word Hike Level 401 - At Auction
Word Hike Level 402 - Can Be Addictive
Word Hike Level 403 - Everyone Complains About It
Canada - The Six answers
Loading comments...please wait...