Word Hike Level 269

Thank for choosing our site for Cheats and Solutions. On this update you will find unique crossword clues for you to solve. Chances are that some of the crossword clues will definitely be difficult for you to solve and you will need our help. This is the reason we have decided to share with you below all the Word Hike Level 269 Answers. Give your brain some exercise and solve your way through brilliant crosswords published every day! You will be redirected to the appropriate game level after you click any of the crossword clues that we have shared with you.
If you are having any issue while searching for the clue you want please leave a comment below and we will help you.
Level 269 - Railings Can Be Found Here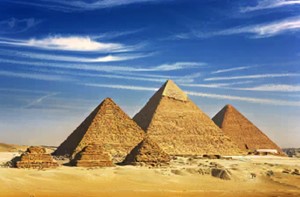 Yellow pages used to look up a number:
Bars that can be held for safety or support when moving on stairs:
Branch of medicine dealing with children:
Ascend a mountain without any harness or assistance:
It is the oldest and last standing original Seven _______ of the World:


More than 2.3 million of these were used to construct the pyramid, each weight 2.5 tons:


Pyramid of ____ was the tallest building in the world for 3,800 years!


Pyramid of Giza
Tries to end visa by not migrating:
Teacher or scholar in a university or college:
The cost required for something:
Totally forgiven and unpunished:
Spacious balcony (Railings Can Be Found Here):
Middle part of a pop song (Railings Can Be Found Here):
Rising step (Railings Can Be Found Here):
Place to hang wind chimes (Railings Can Be Found Here):
The entrance of a fence (Railings Can Be Found Here):
Word Hike Level 270 - Egyptian Gods
Word Hike Level 271 - Why is the Baby Crying?
Word Hike Level 272 - Marching
Egypt - Pyramid of Giza answers
Loading comments...please wait...