Word Hike Level 174

Thank for choosing our site for Cheats and Solutions. On this update you will find unique crossword clues for you to solve. Chances are that some of the crossword clues will definitely be difficult for you to solve and you will need our help. This is the reason we have decided to share with you below all the Word Hike Level 174 Answers. Give your brain some exercise and solve your way through brilliant crosswords published every day! You will be redirected to the appropriate game level after you click any of the crossword clues that we have shared with you.
If you are having any issue while searching for the clue you want please leave a comment below and we will help you.
Level 174 - Bard of Avon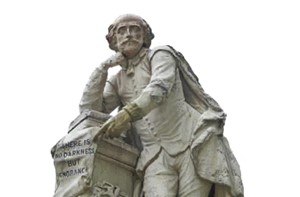 Advantage at the beginning of a race where one gets to go earlier than others:
Latin term meaning 'the other way around':
Backyard playroom in the branches:
Probability of advancement; Likelihood of expectations:
Talking idly about others' affairs:
Greenhouse gas concerns regarding exhaust pipe discharges:
Made a positive impact, deeply influenced:
Essential need like food or shelter:
Exactly the same like some twins:
Do You Know Your Signs
This turns on when the car needs fuelling:
Tall stone columns built as monuments:
Type of document with sensitive information blacked-out:
Another term for medical examinations:
"All the king's horses and all the ____'_ ___ couldn't put Humpty together again":
Type of lights you can see from Alaska:
Something for a detective to tie up:
Give and take, back and forth, in and out:
"Tomorrow, and tomorrow, and tomorrow":


He invented words like critic, lackluster, and lonely:


"Nothing will come of nothing":


Word Hike Level 175 - Types of Dialogue
Word Hike Level 176 - Stuffed
Word Hike Level 177 - Animals With Long Lifespan
England - The Queen's House answers
Loading comments...please wait...