Word Hike Level 245 answers

Thank for choosing our site for Cheats and Solutions. On this update you will find unique crossword clues for you to solve. Chances are that some of the crossword clues will definitely be difficult for you to solve and you will need our help. This is the reason we have decided to share with you below all the Word Hike Level 245 answers. Give your brain some exercise and solve your way through brilliant crosswords published every day! You will be redirected to the appropriate game level after you click any of the crossword clues that we have shared with you.
If you are having any issue while searching for the clue you want please leave a comment below and we will help you.
Level 245 - Say Something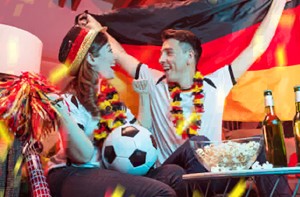 Moves from a house to an apartment:
1972 Stanley Kubrick film, "A _________ Orange":
Removing impurities from water:
Artificial aid to keep the heart beating:
Enclosed ground attached to a house:
Walking lightly and stealthily:
What Tesla cars hope to do, eventually:
Element named for an ex-planet:
It's tradition to celebrate with ____ shower after a victory:


German team have won this and gotten second place 4 times:


_______ Munich is the most successful German domestic team, with more than half of the league titles (29/57):


Level 245 - The National Team
One prone to histrionics in playgroup:
Viruses that can transmit between humans:
Impoliteness, like swearing or bullying:
Capability of being cured or healed:
Time for pop, when fed a trashy novel?
Talk to oneself (Say Something):
To speak quietly (Say Something):
Indistinct utterance (Say Something):
Say something (Say Something):
Level 246 - Father of African Ars
Germany - The National Team answers
Loading comments...please wait...