Word Hike Level 318

Thank for choosing our site for Cheats and Solutions. On this update you will find unique crossword clues for you to solve. Chances are that some of the crossword clues will definitely be difficult for you to solve and you will need our help. This is the reason we have decided to share with you below all the Word Hike Level 318 Answers. Give your brain some exercise and solve your way through brilliant crosswords published every day! You will be redirected to the appropriate game level after you click any of the crossword clues that we have shared with you.
If you are having any issue while searching for the clue you want please leave a comment below and we will help you.
Level 318 - Cinco De Mayo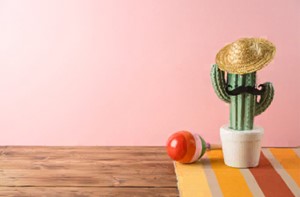 Meal made with entire cereal grains:
Major part of an aircraft carrier:
Having sound judgment, sensible:
Look in all directions, forming opinions:
"Did you see the game last night?":
"Can you believe what's happening?":
Common Topics to Break the Ice With
Total number of people in a country:
Police's moles in crime organizations:
Someone who's receptive to ideas:
Secondary consequence of medicine:
Trial product being handed out at grocery stores:
Lizard-like reptile said to live in fire:
Provides unbiased analysis of statements made in public:
Contrart to popular belief, today isn't the Mexican ____________ day, it celebrates the 1862 Battle of Puebla:


Today is much bigger in the U.S., it's not a _______ holiday in Mexico:


The official dish of the day is a rich sauce called mole poblano, and not these:


Word Hike Level 319 - Has a Zipper
Word Hike Level 320 - May Be Replaced by Computers
Word Hike Level 321 - Things You Can Read
Greece - Earth-Shaker answers
Loading comments...please wait...