Word Hike Level 309

Thank for choosing our site for Cheats and Solutions. On this update you will find unique crossword clues for you to solve. Chances are that some of the crossword clues will definitely be difficult for you to solve and you will need our help. This is the reason we have decided to share with you below all the Word Hike Level 309 Answers. Give your brain some exercise and solve your way through brilliant crosswords published every day! You will be redirected to the appropriate game level after you click any of the crossword clues that we have shared with you.
If you are having any issue while searching for the clue you want please leave a comment below and we will help you.
Level 309 - Difficulties of Video Games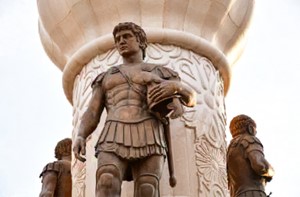 Take a stroll without waking up!
Personality of an outgoing and confident person:
Vanishing acts you play with your baby:
Prolongs in time or space; continue:
Conversation you make while waiting:
Rules to be followed implicitly:
He was a Great leader of Greece:


He was a student of whom was one of the greatest philosophers ever lived:


Something he never lost in his 15 years of conquest:


King of Macedonia
Wistful fondness for the past:
Slowly but surely, little by little:
Ernest _________, author of 'The Old Man and the Sea':
Small sweet variety of orange:
Getting (as in text messages):
Signs which show that something exists or is true, detectives seek for them:
Type of information coming directly from the source:
Schedule you will find posted at a station:
Parent on a field trip, often:
Like very simple puzzles (Difficulties of Video Games):
Bad dream (Difficulties of Video Games):
Inexperienced newcomer (Difficulties of Video Games):
Ordinary, average (Difficulties of Video Games):
___ as a diamond (Difficulties of Video Games):
Word Hike Level 310 - Earth-Shaker
Word Hike Level 311 - Dog's Favorite Chew Toy
Word Hike Level 312 - It's About Time
Greece - King of Macedonia answers
Loading comments...please wait...