Word Hike Level 294

Thank for choosing our site for Cheats and Solutions. On this update you will find unique crossword clues for you to solve. Chances are that some of the crossword clues will definitely be difficult for you to solve and you will need our help. This is the reason we have decided to share with you below all the Word Hike Level 294 Answers. Give your brain some exercise and solve your way through brilliant crosswords published every day! You will be redirected to the appropriate game level after you click any of the crossword clues that we have shared with you.
If you are having any issue while searching for the clue you want please leave a comment below and we will help you.
Level 294 - King of Macedonia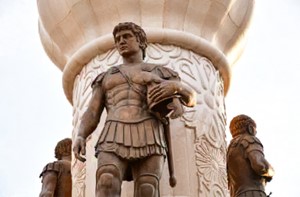 Great exercise for cats for balance, muscles, and fun:
Quiet and sheltered from view:
Rich, essentially safe and smooth:
Extremely goofy duck-billed creature:
"Beauty is in the eye of the ________":
Cats use these to measure space:
Seeking to influence, pushing for:
Despite the attachment to you, your cat will always be this:
Attribute of a cat that's really fast:
Result of your cat's self-cleaning session:
Happy Purr-thday!
Take a stroll without waking up!
Personality of an outgoing and confident person:
Vanishing acts you play with your baby:
Prolongs in time or space; continue:
Conversation you make while waiting:
Rules to be followed implicitly:
He was a Great leader of Greece:


He was a student of whom was one of the greatest philosophers ever lived:


Something he never lost in his 15 years of conquest:


Word Hike Level 295 - Princes of Disney
Word Hike Level 296 - Medieval Weapons
Word Hike Level 297 - On Your Head
Greece - Temple of Olympian answers
Loading comments...please wait...