Word Hike Level 301

Thank for choosing our site for Cheats and Solutions. On this update you will find unique crossword clues for you to solve. Chances are that some of the crossword clues will definitely be difficult for you to solve and you will need our help. This is the reason we have decided to share with you below all the Word Hike Level 301 Answers. Give your brain some exercise and solve your way through brilliant crosswords published every day! You will be redirected to the appropriate game level after you click any of the crossword clues that we have shared with you.
If you are having any issue while searching for the clue you want please leave a comment below and we will help you.
Level 301 - They Are Smaller Versions of...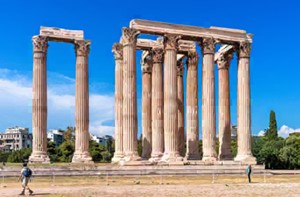 Tabloid photographers who pursue celebrities:
North America has 5 of these: Eastern, Mountain, Pacific...:
A.A. stands for alcoholics...:
Name for a group of schools like Yale, Harvard, Columbia, and Cornell:
Losers' demands , "let's go again.":
Unreal children's story like Cinderella:
Incoming calls indicators you can customize:
Oral examination of one seeking a job:
Tread on these to be very cautious:
Greek god of sky, lightning, and thunder:


This game was held to honor him:


He is the ruler of ______ and earth:


He is the ____ of all Greek Gods:


Temple of Olympian
Copied music, apps, or video over the internet:
Product warranties or promises:
Like "cold feet" for timidity:
White sparkling drinks associated with celebration:
Act of giving up work for good:
Without attracting attention, not detected:
Stories that might begin "Once upon a time ... ":
Smaller than a clock (They Are Smaller Versions of...):
Smaller than a PC (They Are Smaller Versions of...):
Smaller place to drink (They Are Smaller Versions of...):
Smaller than a cake (They Are Smaller Versions of...):
Word Hike Level 302 - Parthenon
Word Hike Level 303 - Common Topics to Break the Ice With
Word Hike Level 304 - We Don't Want to be Alone Here at Night
Greece - Temple of Olympian answers
Loading comments...please wait...