Word Hike Level 293

Thank for choosing our site for Cheats and Solutions. On this update you will find unique crossword clues for you to solve. Chances are that some of the crossword clues will definitely be difficult for you to solve and you will need our help. This is the reason we have decided to share with you below all the Word Hike Level 293 Answers. Give your brain some exercise and solve your way through brilliant crosswords published every day! You will be redirected to the appropriate game level after you click any of the crossword clues that we have shared with you.
If you are having any issue while searching for the clue you want please leave a comment below and we will help you.
Level 293 - Superficial Injuries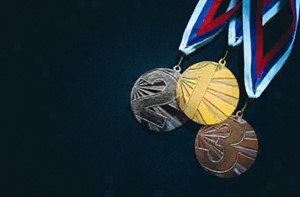 One of three city-states that's not Vatican City nor Monaco:
Newspapers' attention-getters:
A.T.M. stands for _________ teller machine:
Indecision, slowness to speak:
People who make predictions based on current trends:
Rat-charming folk tale character with a flute:
"Don't Cry For Me, _________", Madonna:
Five rings of the Olympics represent five...:


First Olympic games were held in this Greek city:


Athletes in the ancient games completed in the ____:


The Olympic Games
Device intended to slow traffic down:
Like in high-pressure situations:
Outfit of crack soldiers seen in film:
City fellow's rural vacation spot:
Small hole (Superficial Injuries):
Purple (Superficial Injuries):
Open injury (Superficial Injuries):
Word Hike Level 294 - King of Macedonia
Word Hike Level 295 - Princes of Disney
Word Hike Level 296 - Medieval Weapons
Greece - The Olympic Games answers
Loading comments...please wait...