Word Hike Level 991 answers

Thank for choosing our site for Cheats and Solutions. On this update you will find unique crossword clues for you to solve. Chances are that some of the crossword clues will definitely be difficult for you to solve and you will need our help. This is the reason we have decided to share with you below all the Word Hike Level 991 answers. Give your brain some exercise and solve your way through brilliant crosswords published every day! You will be redirected to the appropriate game level after you click any of the crossword clues that we have shared with you.
If you are having any issue while searching for the clue you want please leave a comment below and we will help you.
Level 991 - Irish Stew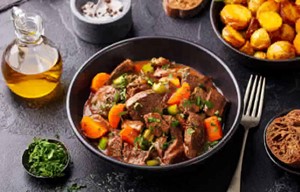 Person who is easily deceived:
A person admired for their courage, bravery, or noble qualities:
To reverse or cancel the effects of something:
Mental or emotional strain or stress:
In addition to what has been mentioned; used to refer to a different or contrasting thing:
A long-standing rival or adversary:
Irish stew is a traditional dish that is made with lamb or ______, potatoes, onions, and carrots:


During St Patrick's Day some prefer to add this popular brand of beer to Irish stew for that extra flavor:


Irish stew was served two times a day on this famous ship thought to be unsinkable in 1911:


Level 992 - Surface Blemishes
Ireland - Irish Stew answers
Loading comments...please wait...