Word Hike Level 967 answers

Thank for choosing our site for Cheats and Solutions. On this update you will find unique crossword clues for you to solve. Chances are that some of the crossword clues will definitely be difficult for you to solve and you will need our help. This is the reason we have decided to share with you below all the Word Hike Level 967 answers. Give your brain some exercise and solve your way through brilliant crosswords published every day! You will be redirected to the appropriate game level after you click any of the crossword clues that we have shared with you.
If you are having any issue while searching for the clue you want please leave a comment below and we will help you.
Level 967 - Leprechaun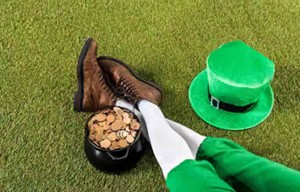 Engaging in physical activity or movement:
Having an acidic or tart taste:
Level and even without curves or bumps:
Misled through false display of confidence:
"Say Yes to the Dress" shopper:
A cylindrical object that rotates:
Poise and self-respect in one's behavior and appearance:
There aren't any ______ leprechauns (and therefore no way to procreate in the traditional sense):


Legend says that leprechauns were already in _______ before the arrival of humans:


Leprechauns are, in fact, these magical creatures, they are from a family of Tuatha De Danann serving Dan, a Gaelic GOddess:


Level 968 - People Wish Their Lovers Have More...
Ireland - Leprechaun answers
Loading comments...please wait...