Word Hike Level 94

Thank for choosing our site for Cheats and Solutions. On this update you will find unique crossword clues for you to solve. Chances are that some of the crossword clues will definitely be difficult for you to solve and you will need our help. This is the reason we have decided to share with you below all the Word Hike Level 94 Answers. Give your brain some exercise and solve your way through brilliant crosswords published every day! You will be redirected to the appropriate game level after you click any of the crossword clues that we have shared with you.
If you are having any issue while searching for the clue you want please leave a comment below and we will help you.
Level 94 - Flavian Amphitheatre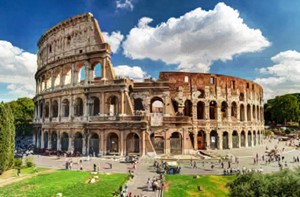 ... trading uses non-public information about the company to make profit:
Main body of riders in cycle race:
Carbon _, what we breathe out:
Postal Service
Difficult situations to make a decision:
Country with an elected head of state:
Built between 72 and 80 A.D. in the heart of Ancient ____:


Ancient warriors:


Largest amphitheater in the world:


Word Hike Level 95 - Your Daily Vitamins
Word Hike Level 96 - You Hope You Never Run Out of...
Word Hike Level 97 - Seven-ish
Italy - Ancient Plaza answers
Loading comments...please wait...