Word Hike Level 102

Thank for choosing our site for Cheats and Solutions. On this update you will find unique crossword clues for you to solve. Chances are that some of the crossword clues will definitely be difficult for you to solve and you will need our help. This is the reason we have decided to share with you below all the Word Hike Level 102 Answers. Give your brain some exercise and solve your way through brilliant crosswords published every day! You will be redirected to the appropriate game level after you click any of the crossword clues that we have shared with you.
If you are having any issue while searching for the clue you want please leave a comment below and we will help you.
Level 102 - Holy See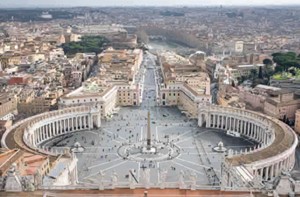 You better watch out for today if you are this:
Don't make any big announcements today, people won't believe them:
Childish but... sure makes us laugh:
Don't Believe Everything You Read Today
Get back something that was lost:
Six-pointed geometric star figure:
The body doesn't make enough insulin:
"________ to Heaven", Led Zeppelin:
Latin meaning "word for word":
Parts of house that blow smoke:
Non-active drugs like sugar pills:
Smallest country in the world:


Site painted by Michelangelo:


Ruled by the ____:


Word Hike Level 103 - It Should Snow Today
Word Hike Level 104 - What Do You See In The Picture?
Word Hike Level 105 - Type of Music
Italy - Flavian Amphitheatre answers
Loading comments...please wait...