Word Hike Level 823 answers

Thank for choosing our site for Cheats and Solutions. On this update you will find unique crossword clues for you to solve. Chances are that some of the crossword clues will definitely be difficult for you to solve and you will need our help. This is the reason we have decided to share with you below all the Word Hike Level 823 answers. Give your brain some exercise and solve your way through brilliant crosswords published every day! You will be redirected to the appropriate game level after you click any of the crossword clues that we have shared with you.
If you are having any issue while searching for the clue you want please leave a comment below and we will help you.
Level 823 - Grand Prix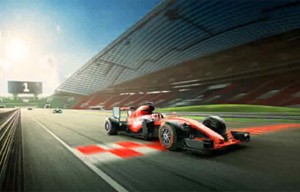 A final ruling made by a judge or jury:
A plant that's often smoked and can cause health problems:
Two lines that never intersect:
What plants and children do with the right conditions:
A mythical creature known for granting wishes:
The things you stand on all day:
A circle of precious metal worn on the finger:
The things people keep hidden from others:
A musician and artist married to John Lennon:
Insects that are famous for making honey:
A choice or resolution made after a lot of thought:
A product or service that generates a lot of profit:
What you do when you take something from someone and promise to give it back:
This British luxury car has won the most Monaco Grand Prix races (2023):


Monaco Grand Prix takes 6... to set up the track and half of the time to remove:


The Monaco Grand Prix is part of the Triple... of Motorsport, along with the Indianapolis 500 and 24 Hours of le Mans:


The Monaco Grand Prix is the most technically demanding race, the driver has to make 5,000... changes in the race:


Level 824 - People Have This By Their Bed
Monaco - Grand Prix answers
Loading comments...please wait...