Word Hike Level 654 answers

Thank for choosing our site for Cheats and Solutions. On this update you will find unique crossword clues for you to solve. Chances are that some of the crossword clues will definitely be difficult for you to solve and you will need our help. This is the reason we have decided to share with you below all the Word Hike Level 654 answers. Give your brain some exercise and solve your way through brilliant crosswords published every day! You will be redirected to the appropriate game level after you click any of the crossword clues that we have shared with you.
If you are having any issue while searching for the clue you want please leave a comment below and we will help you.
Level 654 - Nidaros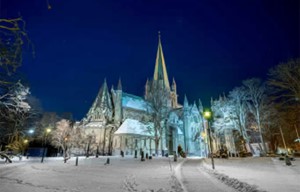 Reasons for not doing something you are supposed to:
It's often prescribed to cure sickness:
Avoid giving a direct answer to:
Emptied a suitcase after a trip:
Part of the door that can be turned:
Adhesive paste for keeping things together:
They help you to cross rivers:
Large reptile similar to an alligator:
Nidaros Cathedral being built 1,000 years ago, it is considered Norway's most important _______-house, where coronation process is still present:


The city's founder was a ______ King:


The cathedral was mainly built in ______ style, but the oldest parts reflect the Roman style:


Level 655 - It's Sour
Norway - Nidarosdomen answers
Loading comments...please wait...