Word Hike Level 759 answers

Thank for choosing our site for Cheats and Solutions. On this update you will find unique crossword clues for you to solve. Chances are that some of the crossword clues will definitely be difficult for you to solve and you will need our help. This is the reason we have decided to share with you below all the Word Hike Level 759 answers. Give your brain some exercise and solve your way through brilliant crosswords published every day! You will be redirected to the appropriate game level after you click any of the crossword clues that we have shared with you.
If you are having any issue while searching for the clue you want please leave a comment below and we will help you.
Level 759 - Cheese Fondue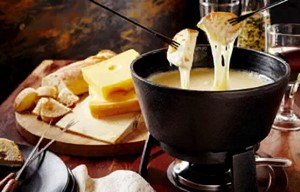 Unpredictable; lacking a regular course:
Fondue is the French word for...:


No double... is allowed when enjoying a fondue:


Whoever loses their bread in the fondue pot is expected to buy a... of drinks:


Swiss tradition calls for drinking only white..., kirsch, or herbal tea with fondue:


Level 760 - People Will Show Off About Their
Switzerland - Cheese Fondue answers
Loading comments...please wait...