Word Hike Level 735 answers

Thank for choosing our site for Cheats and Solutions. On this update you will find unique crossword clues for you to solve. Chances are that some of the crossword clues will definitely be difficult for you to solve and you will need our help. This is the reason we have decided to share with you below all the Word Hike Level 735 answers. Give your brain some exercise and solve your way through brilliant crosswords published every day! You will be redirected to the appropriate game level after you click any of the crossword clues that we have shared with you.
If you are having any issue while searching for the clue you want please leave a comment below and we will help you.
Level 735 - Lake Geneva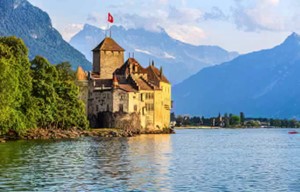 Long protruding teeth of a walrus:
They steal ships on the high seas:
"Four Weddings and a _______":
____ reaper is a personification of death:
______ of steel (what an unflappable person is said to have):
Most important city in a country:
Actor Charlie... spent the last 23 years of his life on the shore of Lake Geneva, where you will see props and sets from his iconic movies:

Lake Geneva has one of the world's biggest... as it sits in the middle of the lake:

Lake Geneva spreads across two countries, 60% of the lake lie in Switzerland, while 40% lie in...:

Level 736 - Things With Beginning, Middle And End
Switzerland - Lake Geneva answers
Loading comments...please wait...