Word Hike Level 895 answers

Thank for choosing our site for Cheats and Solutions. On this update you will find unique crossword clues for you to solve. Chances are that some of the crossword clues will definitely be difficult for you to solve and you will need our help. This is the reason we have decided to share with you below all the Word Hike Level 895 answers. Give your brain some exercise and solve your way through brilliant crosswords published every day! You will be redirected to the appropriate game level after you click any of the crossword clues that we have shared with you.
If you are having any issue while searching for the clue you want please leave a comment below and we will help you.
Level 895 - Erawan Falls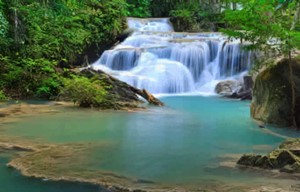 Feeling very unhappy, uneasy, or uncomfortable:
Between yellow and green on the spectrum:
Something valuable and precious:
A symbol used in music to represent a pitch:
Carries out or accomplishes a task:
Expels air suddenly and noisily through the nose and mouth:
A large quantity of something:
Erawan Falls is a _____-tiered waterloo where the first two are allowed visitors to swim in:


Erawan Falls is named after the three-headed white ________ of Hindu mythology, the top tier of the falls resembles its head:


The ponds are this color, due to being filtered by limestone:


Level 896 - Person Wears A Helmet
Thailand - Erawan Falls answers
Loading comments...please wait...