Word Hike Level 39 answers

Thank for choosing our site for Cheats and Solutions. On this update you will find unique crossword clues for you to solve. Chances are that some of the crossword clues will definitely be difficult for you to solve and you will need our help. This is the reason we have decided to share with you below all the Word Hike Level 39 answers. Give your brain some exercise and solve your way through brilliant crosswords published every day! You will be redirected to the appropriate game level after you click any of the crossword clues that we have shared with you.
If you are having any issue while searching for the clue you want please leave a comment below and we will help you.
Level 39 - GoldenGate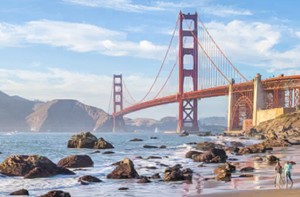 Group playing musical instruments:
Daily record of personal happenings:
Condensed version (of the news, eg):
Get rid of by giving it to someone else:
Exceptionally gifted youngster:
___ to the city (honor given to a local hero):
Golden Gate Bridge: It took $523 million (adj. inflation) and only this many years to complete:


Golden Gate Bridge: The only person who was ever allowed to climb it was Roger Moore as James...:


Golden Gate Bridge: This iconic color was not intended:


Golden Gate Bridge: This industry was thriving before the construction of the bridge:


Level 40 - Famous Tom
USA - Chrysopylae answers
Loading comments...please wait...