Word Hike Level 45

Thank for choosing our site for Cheats and Solutions. On this update you will find unique crossword clues for you to solve. Chances are that some of the crossword clues will definitely be difficult for you to solve and you will need our help. This is the reason we have decided to share with you below all the Word Hike Level 45 Answers. Give your brain some exercise and solve your way through brilliant crosswords published every day! You will be redirected to the appropriate game level after you click any of the crossword clues that we have shared with you.
If you are having any issue while searching for the clue you want please leave a comment below and we will help you.
Level 45 - Bridge On The West-Coast of US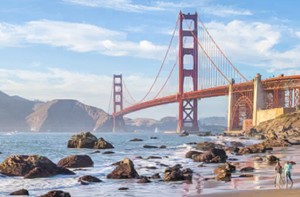 Death announcement in a newspaper:
Familiar or humorous title given to a person:
Framework of body in a museum:
Most photographed bridge in the world:


Major city in the west coast:


Real color of the bridge:


Chrysopylae
Kind of the news that is not released by the authority:
Stop color of the traffic light:
Box-shaped boxing area, oddly:
The blue bird to Twitter, e.g.:
Having a great effect, like many rich and powerful people:
The ability of a safe box that can endure C4 exposure:
Bright and polished like a new coin:
Word Hike Level 46 - French Fashion
Word Hike Level 47 - Same as "Positive"
Word Hike Level 48 - Bubbly
USA - Chrysopylae answers
Loading comments...please wait...