Word Hike Level 703 answers

Thank for choosing our site for Cheats and Solutions. On this update you will find unique crossword clues for you to solve. Chances are that some of the crossword clues will definitely be difficult for you to solve and you will need our help. This is the reason we have decided to share with you below all the Word Hike Level 703 answers. Give your brain some exercise and solve your way through brilliant crosswords published every day! You will be redirected to the appropriate game level after you click any of the crossword clues that we have shared with you.
If you are having any issue while searching for the clue you want please leave a comment below and we will help you.
Level 703 - St.Peter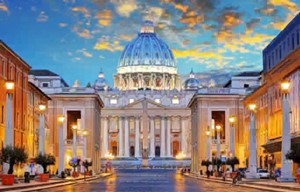 _______ illusion: Something you think you see but actually don't:
Animal eating both flesh and vegetable matter:
A very slow pacer with a shell:
What a server carries meals on:
The basilica is built over St. Peter's...:


Emperor... built the first basilica after he had legalized Christianity:


St. Peter's Basilica took 120... to build:


Level 704 - Kids Like To Pretend To Be...
Vatican City - St. Peters Basilica answers
Loading comments...please wait...